KES has been operating in Creston since 1990 but can trace its roots back to Fernie, where the concept originated. By 2018, the Creston office had 27 full-time staff, administering over 12 local and regional programs and opened its full-time childcare facility. In 2019, KES expanded services again to the East Kootenays, opening three new offices in Cranbrook, Invermere and Fernie, increasing its staff to over 60 full-time positions and four subcontractors.
The organization is a registered charity and deeply committed to regional economic health and vitality. We work with many organizations in our communities to address both emerging and longstanding issues affecting the local labour market. Together we help make the Kootenays a unique and positive place to live and work in.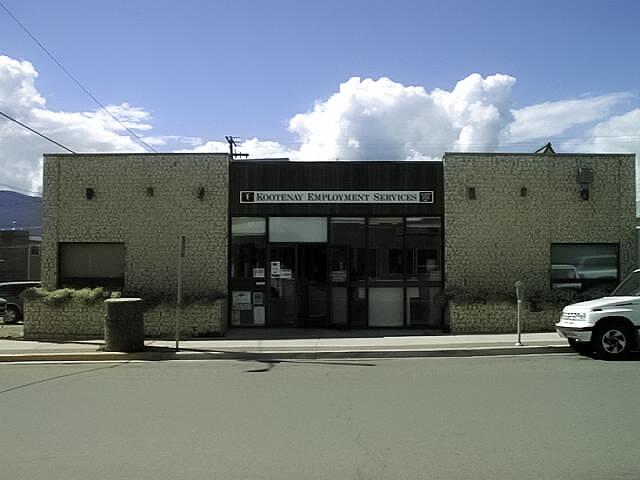 We are bringing together employment, business and community.
At our core, KES is an organization about people. We work with job seekers, employers, community partners and funders to cultivate genuine and collaborative relationships that support our belief that everyone has the right to meaningful employment.
If you are looking for work, considering a career change, investigating retraining or thinking of starting your own business, KES has something for you. Our professional staff are available to help you develop an action plan to get you where you want to go.
We have the latest information on funding for education and small business starts. We also conduct specialized employment programs for various groups of people. Whether you are interested in employment, business, or our community, KES is here to help.
We believe that everyone has the right to meaningful employment and that employed citizens build healthy communities. We further believe that locally-driven community development produces economic and social benefits that are relevant and sustainable.
To contribute to the ongoing growth and integrity of the community by providing dynamic employment and community development services.
We value respect for others and ourselves and show that by being truthful, ethical, and trusting.
We value a safe, healthy, caring, supportive and enjoyable environment that honours diversity, social equality and a balanced lifestyle.
We value innovation and support risk-taking.
We value quality and excellence in employment, education, training, and supportive services and deliver them relevant, flexible, and adaptive using appropriate technologies.
We value job seekers and are committed to their success by providing access, support and guidance.
We value professionalism that is characterized by expertise, integrity, self-evaluation and personal/professional development.
We value personal, professional and fiscal accountability, supported by ongoing evaluation.
We value teamwork, cooperation, collaboration, consultation and support.
We value recognition of the efforts and contributions from clients and staff.
We value open, honest and complete communication both internally and externally.
KES is an inclusive employer and encourages hiring individuals who are current or recent recipients of assistance under the Employment and Assistance Act or Employment Assistance for Persons with Disabilities Act.
Subscribe to our newsletter
Don't miss new updates on your email